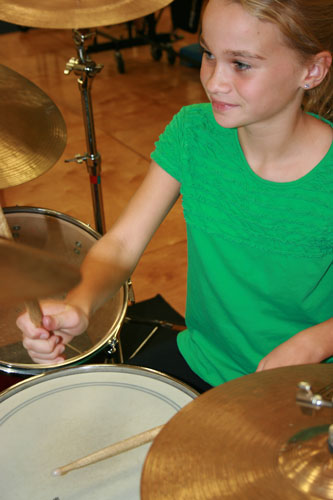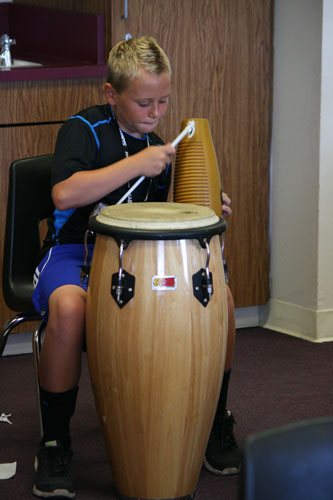 ADVENTURES IN DRUMMING
Adventures in Drumming (AID) is a series of seven-week sessions designed for anyone from first grade through adult. AID focuses on the essence, rhythm, melody, and fun of drumming through drum set, marimba, hand drums, and time keeping.
Beginning, intermediate, and advanced classes are available. New sessions begin every January, February, August, and September. Contact Brenda Myers for more information.
If you are interested in signing up for a class session please send me the following:
• Name of student, age, grade fall 2019, name of school
• Learning challenges?
For home school families, I am an Inspire Charter Schools Vendor
Session #2 of Adventures In Drumming 2019/20 starts Monday October 7, 2019. These are 7-week sessions of 50-minute classes in how to drum the We Got The Beat way.
• Classes are offered on Mondays at 4pm, 5pm or 6pm
• A class will be scheduled when the majority of students can make it
• Please let me know ALL the times that could possibly work for you
The first 7-weeks is drumming only. We learn the basics to drum set, congas, shakers, bongos & timbales
• The sessions following that include learning a song on the marimba, vibes and xylophone and how to use our drumming skills to play to that song
OUR SUMMER DRUM CAMP IS THE WEEK OF JUNE 8-12, 2020. GO TO wwwwegotthebeat.org SUMMER DRUM CAMP FOR MORE INFO
Here are some answers to common questions:
• All instruments and implements are provided. Your child does not need to bring anything with them
• Cost is $145 for the 7-weeks. You may pay cash or check (made out to Brenda Myers)
• You may also choose to pay by credit card. If you choose this option, please scroll down to the Pay Now button, put your student's name in, phone number and click Pay Now. You will notice the cost is $5.00 more to pay by cc. That is to cover the processing fees
• Classes are held at the Free Grace Church building located at 3385 E. Shields Ave, Fresno
• It is on the northwest corner of Bond and Shields, across Bond from the Calvary Chapel church
• Turn onto Bond and drive to the back of the building on the left where the parking lot is
• Turn left into our lot. We are the door just to the right of the carport
• If you choose to wait for your child, There is a very nice room next to our drumming room with couches & wifi (password WGTB2015)
• You may also choose to leave and pick them up
On our last class, we will play a demo of what we have learned in our 7 weeks together
• Feel free to invite family and friends
I occasionally have drum sets and keyboard instruments to rent. Rent is $20 per 7-week session. Please let me know if you are interested and I will put you on the waiting list.
You may contact me here or by text at 559-930-1784 if you have any other questions.
Classes for homeschool specific groups are also available